Reviews for All Pulse Induction (PI) Metal Detectors
Compare Reviews & Ratings from Real Users, Detectors' Features, Specifications, Prices & Images
Created by Sergei Upstateny on ;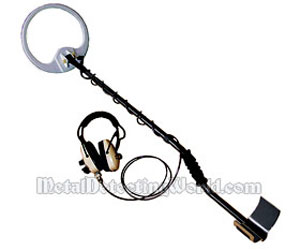 The main chracteristic of PI metal detectors is their ability to ignore both nonconductive and conductive mineralization in the environment simultaneously while maintaining high sensitivity to all metal targets. The Pulse Induction detectors are not affected by highly mineralized salt water, coral, rocks with a high iron content, or magnetic (black) sand - all of which drive conventional detectors crazy.
Another main feature of pulse detectors is that their detection range is unaffected by the medium between the metal detector and the metal target. Performance does not change whether detecting through air, water, silt, sand, or solid coral.
Below is a list of all pulse metal detectors available on the market today. Here you will be able to read Reviews and Ratings from real users, compare Features, Specifications and Prices of metal detectors, and see their Images - all information to help you choose the right PI metal detector for your treasure hunting tasks.
Please do not hesitate to contribute by leaving a review if you have already used any metal detector listed here. Your opinion is valuable to all!
Plus, this is a great opportunity for you to let the manufacturer of your metal detector know what improvements should be made to ensure the most effective search. All metal detector manufacturers read these reviews regularly!
If you do not find the name(s) of certain metal detector(s) available for review, and you would like it to be listed in a table below, please do not hesitate to submit its name:
If you would like to visit any particular metal detector manufacturer's website, you can find its link on my link page - "Websites of All Manufacturers of Metal Detectors Worldwide".
MY ADVISE: If you do not find the manufacturer's name on that page, it means that I could not find any reliable information on that manufacturer and its products, or the manufacturer is known for producing either gimmicks based on outdated technology or feeble semblances of well-reputated metal detectors, or its metal detectors are poorly built from cheap materials in Southeast Asia or Eastern Europe. Or the manufacturer simply ceased production. If you are still in doubt, try to do your own research, but you better stick with the well known, tested, proven and trusted name brands!
REVIEWS for Pulse Induction Metal Detectors:
Find me on Google+ and my Google+ Page: "Metal Detecting World"