Blisstool LTC64X V3 Reviews, Price and Specifications
All-Purpose Land Metal Detector
Retail price: $1,394.00 (EURO 1050.00)
Number of Reviews: 1
Avg. Rating (3.0 Stars)

Email this page to a friend.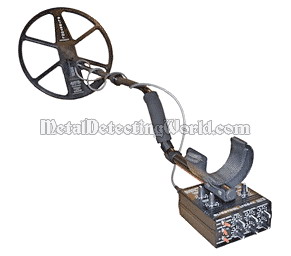 Specifications:
• Search Coils: 28cm (11") DD search coil (Included), 38cm (15") DD search coil and Extra Stem (Included)
• Very Low Frequency (VLF) - 8.0KHz
• Adjustable operating frequency (+/-60Hz)
• High efficiency even in highly mineralized terrain
• Built-in LiPo battery 11.1V, 2200mAh
• Battery Life: the battery pack will take upwards of 800 charges (24,000 hours)
• Automatic LiPo battery charger
• Single charge operating time: up to 30 working hours
• Manual and Automatic Ground Balance modes
• Coarse and Fine settings in manual ground balance mode
• 6.35mm (1/4") Stereo headphones outlet
• Weight: 3.92 lbs (1.8 kg)
• 3 Year Warranty
Not for Gold Nuggets
James Buck in australia -

This metal detector is great for coins and relics, but it can't find gold nuggets in the gold fields. I have used many setting.
Jul 26, 2014
2 people found James Buck's review helpful.