Black Bull DS23 GoldScan Reviews, Price and Specifications
Junior Metal Detector
Retail Price: $162.00 (£100.00, €115.00)
Number of Reviews: 0
Be the first to review this item
Email to a friend.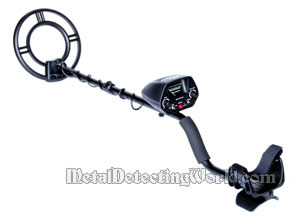 Specifications:
Search Frequency 15.5 kHz
30% additional depth and sensitivity to gold
Great tone / disc / all metal switch
Tone ID
Signal strength indication meter
Analog motion / metal nonmotion
Length adjustable for children and adults
Extremely rugged steel construction
Super performance and easy operation
Lightweight: 1.2kg (2.4 lbs)
Nice balance for effortless long search
Improved discrimination scheme adjustable
Depth control adjustable
Automatic ground balance
Pinpoint button
Optical indicator for detection of metals via LED
Versatile and can be used anywhere
Max. theoretical depth: coins - 30 cm (11.8 inches), large objects - to 200 cm (6.5 feet)
Search coil: 25 inches waterproof saucer and concentric GOLD SCAN
Built-in battery test via LED
3.5 mm headphone jack
Built-in speaker with volume control
Power supply: 2x9 volt system
1 year warranty
BLACK BULL DS-23M is for children (from about 10 years) and adults. It provides professional performance and professional features and is ideal for the metal detector hobby to start.