Whites V & C 10 Reviews, Price and Specifications
Industrial Metal Detector
Retail Price: $190.00 (£118.00, €135.00)
Number of Reviews: 0
Be the first to review this item
Email to a friend.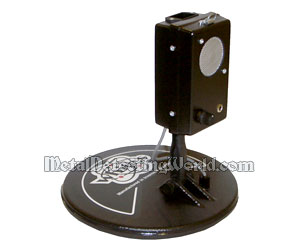 Specifications:
One control operation, incorporating on/off and tuning
Detects all metals
Strap held
10" (25cm) waterproof search head
Built in speaker
Volume control
Robust mechanical construction
6.35mm (1/4") Headphone Jack
1 x PP3 9v battery
1 Year warranty
Simplicity Gets Results. The V&C10 has been developed specifically for the use surveyors, builders and local authorities, gas, electricity and telephone companies, water and sewerage services, to locate underground pipes, cables, man-hole covers, etc.