Teknetics G2 Reviews, Price and Specifications
Relic, Coin & Gold Prospecting Metal Detector
Retail Price: $699.00
Number of Reviews: 0
Be the first to review this item
Email this page to a friend.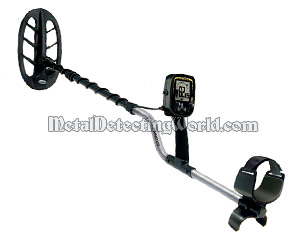 Specifications:
• Operating Frequency: 19kHz
• 2 Microprocessors
• Hottest-ever circuit platform of the Gold Bug
• Search Coil: 11" DD Elliptical Waterproof Searchcoil
5" DD Waterproof searchcoil is available
• Excellent for finding coins, relics, jewelry and gold nuggets
• Extremely deep and sensitive even on the smallest targets
• Ergonomic, lightweight and rugged for all day tireless hunting
• Discrimination and auto-tune modes for multi-purpose hunting of all kinds
• Computerized ground grab and manual balance for the deepest possible ground penetration.
Continuous ground condition readout makes it easy to balance (and monitor ground changes on-the-fly)
• Independent threshold and gain at your fingertips for simple adjustment
• 1-99 target ID for the ultimate target resolution
• 2-tone V.C.O. audibly lets you know the probable depth and target composition
• The highest sensitivity to the smallest gold silver targets at extreme depths
• Dual Headphone Jack - 1/8" & 1/4"
• Signal Strength Indicator
• Controls:
Threshold
Gain
• Depth Indicator
• Ultra Lightweight
• 5 Year Limited Warranty