Fisher 1225-X Reviews, Price and Specifications
All-Purpose Land Metal Detector
Retail Price: $299.95
Number of Reviews: 1
Avg. Rating (5.0 Stars)

Email to a friend.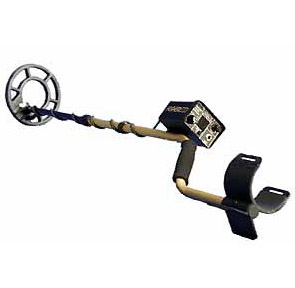 Specifications:
Automatic ground rejection and tuning
Silent, no-threshold operation
VLF-slow motion discrimination
Push-button, zero-motion pinpointing
Patented double derivative electronics
Optional 3-3/4" and 11" coils
Full range discrimination and sensitivity controls
Built-in detector stand
Only two knobs and a push button
2 Drop-in 9-volt batteries
40-50 hours of battery life
Weight: 3 lbs
Limited 5 Year Warranty
My first detector
Americo in Abruzzo, ITALY -

Hi, I'm an Italian detectorist since 1994, and my first machine was a Fisher 1225 with 10" coil. I found many coins and relics with this simple but very performing machine. Good discrimination and depth. Maybe battery life is too short.
Jul 30, 2010
20 people found Americo's review helpful.