Gold Magnet Black Sand Remover Reviews, Price and Specifications
Black Sand Magnet
Retail Price: $10.95
Number of Reviews: 0
Be the first to review this item
Email this page to a friend.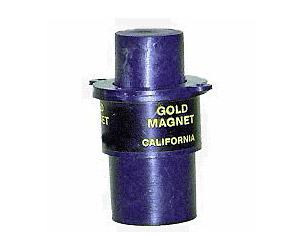 Specifications:
No self-respecting gold prospector should be without a Gold Magnet. This wonder utility extracts magnetic sands from gold concentrates and black sands.
Simply depress the button to pick up the magnetic sand, then release the button and the black sands fall free. Makes cleaning up your hard earned gold concentrates much faster.