Vibra-Phone 280 Reviews, Price and Specifications
Target Indicator/Probe
Retail Price: $79.95
Number of Reviews: 0
Be the first to review this item
Email this page to a friend.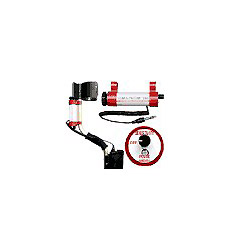 Features:
No tools needed. Just clip it on to your detector and plug it in to the headphone jack in place of your headphones. Vibra-phone 280 vibrates to indicate your target.
Vibra-Phone 280 uses a standard 9V battery. There are two adjustments. One sets the sensitivity or level when the unit will start vibrating. The other adjustment provides a short pulse of vibration to a long pulse to match the tones normally provided by your detector.
Set it once to match your detector. Vibra-Phone 280 works with all common detector models except for Minelab and Fisher detectors.
Comes with 1 year warranty