OKM Rover C Reviews, Price and Specifications
Ground Penetrating Metal Detector
Retail Price: $7,650.00
Number of Reviews: 1
Avg. Rating (5.0 Stars)

Email to a friend.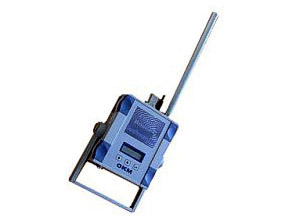 Specifications:
12V power supply
9,35 GHz scan frequency
Depths of up to 18m
Dimensions: approx. 170 x 200 x 65mm
Weight: approx. 1500g
Bluetooth Technology
3D software ( standard )
Battery ( 9V )
Carrying case
Charger for battery ( 9V )
Control chip
Control unit
Headphones
Joystick
Probe
USB bluetooth dongle + setup CD
Once learned, it does a good job.
Karl in Placerville, CA -

After getting proper training on the unit, I realized that it is an incredible machine. You can quickly locate buried targets, tunnels and caves. Tested it out in the field on known targets and it hit every one dead on. Before the training I was ready to give up on the unit, but at Okm-USA I got it quickly and, in a day, I was working like a pro.
Jan 08, 2010
35 people found Karl's review helpful.