Alert Coin-Finder Pro-Series Reviews, Price and Specifications
All-Purpose Land Metal Detector
Retail Price: $79.95
Number of Reviews: 0
Be the first to review this item
Email to a friend.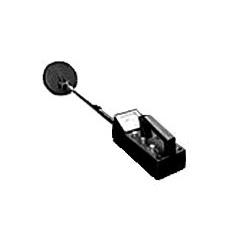 Specifications:
Dig many targets up to 12 inches in the ground.
With state of the art VLF (Very Low Frequency) operation and a deluxe full discrimination system, you will not miss the deeper targets.
Newest offering: the Coin-Finder that's deeper and now offers a full automatic operating system.
The Coin Finder comes with the New 8" SearchCoil.