Metal Detecting In the Northern Urals
Within next few hours I filled my pouch with junk three more times. It was getting dark and cold but I wanted to find at least one more coin before calling it a day. I got really excited when I got a good coin signal but it was not a coin.
Two-Holed Button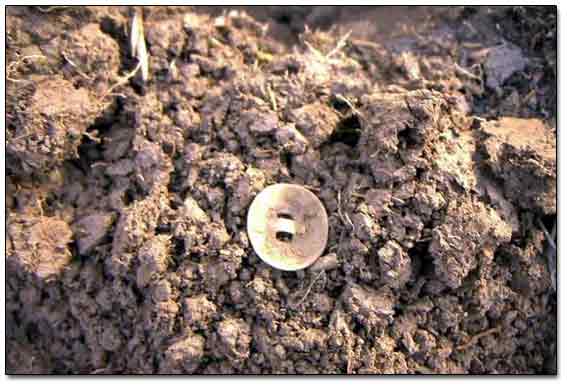 10 minutes later I dug up a coin that did not surprise me.
Soviet 1952 3 Kopeks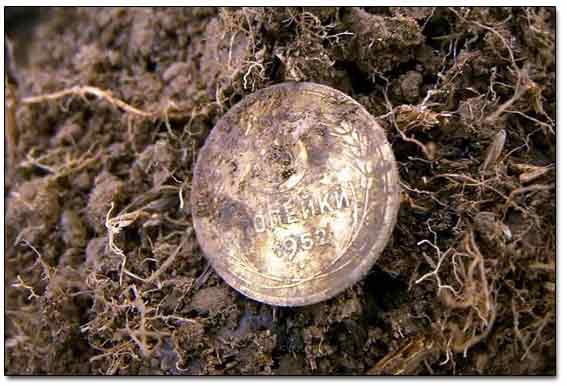 I decided that it was enough of metal detecting for such a long day and turned off my machine. Then I just sat for a while watching the sunset.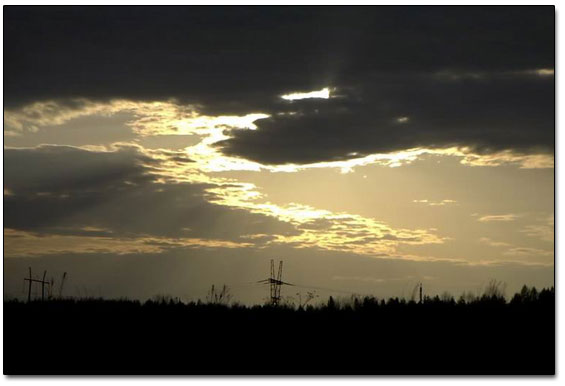 When I returned to our camp, I found Vladimir and Slava sitting next to the fire and drinking beer. My partners had dug up a lot of junk and some artifacts as well. They did not find a single coin and were a little disappointed and totally exhausted, it had been a very long day.
We started preparing for the night sleep. It was already getting very cold so we bundled up putting on all warm cloths that we had with us. The plan was simple: to keep warm, everyone would sleep next to the campfire.
It was a sleepless night. I was waking up numerous times from getting extremely cold every time the fire would go out. I had to restart it again and again. Well, it was a real adventure!
That thought did not helped me early in the morning when I could not sleep any more because my body was trembling from cold. Vladimir was already coughing badly as if he had spent 20 years in the coal mine. Slava's face was colorless.
I knew that if we did not build the fire immediately, we would be finished. It took some effort, and the result was priceless: the fire warmth made us so alive that now we could enjoy a sunrise.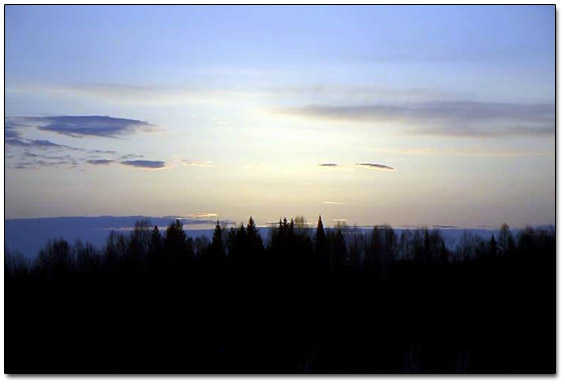 Number of pages: < Previous | 1 | 2 | 3 | 4 | 5 | 6 | 7 | Next >