JW Fisher Pulse 6X (without Bulkhead) Reviews, Price and Specifications
Underwater Pulse Induction (PI) Metal Detector
Retail Price: $1,395.00
Number of Reviews: 0
Be the first to review this item
Email this page to a friend.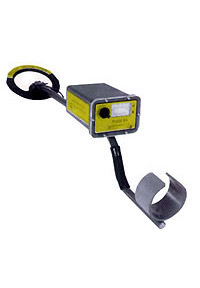 Specifications:
• 3.5 ft. deep detection area
• For underwater use or land use
• Detects all metals
• Will not detect minerals
• Rechargeable batteries and charger
• (single speaker) underwater bone type headphone
• Land extension handle and hipmount kit
• Two year warranty
Version 1 and Version 2 are exactly the same with one exception, Version 2 has a bulkhead fitting that allows the detector to change to other size coils.
Version 1 is "hardwired" with the factory installed 7.5 inch searchcoil and cannot use other sizes.
Retail Price for Pulse 6X Pro-Version 2 (with Bulkhead): $1,520.00