Nokta 109 Deep Pro Reviews, Price and Specifications
Crime Scene Investigation Metal Detector
Retail Price: $1,000.00
Number of Reviews: 0
Be the first to review this item
Email to a friend.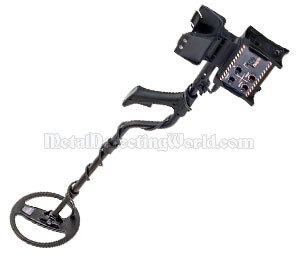 Specifications:
Operating Principle: Induction Balance
Operating Frequency: 17.5 KHz
Metal Identification: Audio warning
Audio Discrimination: 3 tones
Sensitivity Setting: Manual
Ground Balance: Manual
Search Coil: 23cm (9 inches) waterproof Double-D
Power Supply: 8 AA Batteries
Headphone Output: 6.5mm socket
Length: 125-145cm (49 inches - 57 inches) extendable
Weight: 1.8kg (4.0bs) including the search coil
Warranty: 2 years
Nokta 109 Deep Pro is a metal detector specifically developed for technical excavations, crime scene investigations, and search and rescue operations. It will easily detect pipes installed underground and inside walls, cables, manhole covers as well as crime tools such as bullets, bullet shells, guns, and knives.