Bounty Hunter Legacy 3500 Reviews, Price and Specifications
All-Purpose Land Metal Detector
Retail Price: $250
Number of Reviews: 1
Avg. Rating (5.0 Stars)

Email to a friend.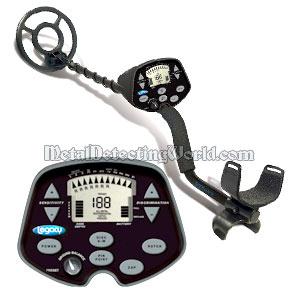 Specifications:
Operating frequency: 7.8khz
Batteries: two 9v batteries
4 tones (varying according to the type of metal)
Adjustable shaft
Discrimination mode
LCD screen
Depth Indicator
ID target
3 Digit index number on the screen to make it easier to know the type of metal detected
No sensitivity adjustment
Pinpoint mode
8-inch search coil
Manual ground balance
Waterproof coil
Weight: 2.6 lbs
Warranty: 5 years ( 2 years + 3 year factory seller )
Love my Legacy 3500
Walt Jackson in Ferndale, WA USA -

I bought the Legacy 3500 as an upgrade. I've got a Pioneer 505, however I wanted something with manual ground balance that I could use on wet saltwater beaches. I really like the Legacy 3500 because it's packed with features such as 4 tone audio ID, numbered ID, probable target ID, target depth indicator, etc. This detector is really light weight and goes deep. It's also easy to learn to operate. The instruction manual is well written and easy to understand. If you decide to purchase this detector, before you do anything else, read the manual first. It will be time well spent and you'll be out finding things right away. This detector is worth every cent I paid for it.
Mar 07, 2014
12 people found Walt Jackson's review helpful.