Black Bull DS-23 DeepScan Reviews, Price and Specifications
All-Purpose Land Metal Detector
Retail Price: $130.00 (£80.00, €91.00)
Number of Reviews: 0
Be the first to review this item
Email to a friend.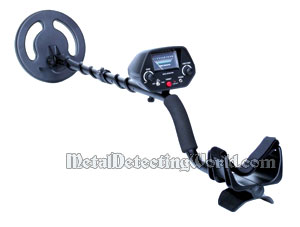 Specifications:
Search Frequency 5.5 kHz
Sensitivity control
30% additional depth
Special Tone / discrimination / all metal switch for search to show identification
Signal strength indication meter
Analog motion / metal nonmotion
Length adjustable for children and adults
Very rugged steel construction
Super performance and easy operation
Lightweight: 2.4 lbs (1.2kg)
Improved discrimination
Depth control adjustable
Automatic ground balance
Pinpoint button for precise location
Optical indication for detection of metals via LED
Max. theoretical depth: coins - 30 cm (11.8 inches), large objects - to 150 cm (5 feet)
Search coil: 20 inch waterproof concentric
Low battery indicator (LED)
Headphones jack 3.5 mm
Built-in speaker with volume control
Low power consumption
Batteries: 2x9 volt system
1 year warranty
Black Bull DS-23 Deep Scan comes with professional performance and features. This detector is ideal for the beginners but also used by authorities. DeepScanner finds coins, keys, mobilephones etc.