Fisher CZ-70 Pro Reviews, Price and Specifications
All-Purpose Land Metal Detector
Retail Price: $1,095.95
Number of Reviews: 1
Avg. Rating (5.0 Stars)

Email to a friend.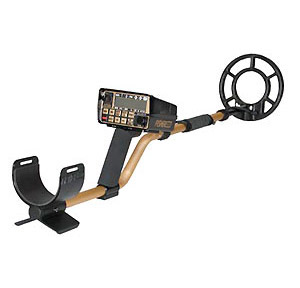 Specifications:
Custom LCD with Lock-on Target I.D. and Back Light
VFL Dual Frequency Using 5 kHz and 15 kHz
Touch Pad Controls, Programmable Notch
Turn on and Go Operations, Last Settings Memory
Audio Boost , With Constant Battery Monitor
Water Proof 8" Spider Concentric Coil
4 tone target I.D.
New target tone
Surface mount electronics with zero battery drain
Faster pinpoint-mode response
Hot wide scan, all metal, auto tune mode, a wet sand mode
Touch VCO pinpointing
Belt, hip, or chest mountable
Weight: 3.8lbs
Lifetime Warranty
Before Its Time
Brian in Baltimore, MD -

I became hooked on the Fisher CZ series when I purchased a new CZ6a and regretted trading it. I recently acquired a CZ 70 Pro, and its a gem.
ID is quick and positive, and right 80% of the time or more. It has multiple frequencies, splash proof and audio boost for deep signals. It can even be chest mounted. It is only recently that Minelab and Garrett have come up with splash proof detectors.
The CZ series is known for top performance, and they still make the CZ 3D if you are unable to find a used one. Most who have them, keep them.
I would like to see Fisher bring out an updated version with wireless headset, internal coil wires and additional waterproofing on a new CZ model. But, bells and whistles are nice, but performance and ease of use make this detector a jewel.
Apr 15, 2013
10 people found Brian's review helpful.