Whites AF109 Reviews, Price and Specifications
Industrial Metal Detector
Retail Price: $200.00 (£124.00, €142.00)
Number of Reviews: 0
Be the first to review this item
Email to a friend.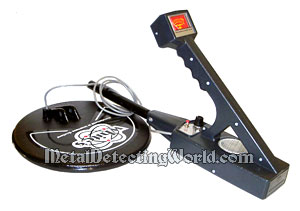 Specifications:
One control operation, incorporating on/off and tuning
Detects all metals
Adjustable stem
10" (25cm) waterproof search head
Built in speaker
Volume control
Easy to use intensity meter
3.5mm (1/8") Headphone Jack
6 x 1.5v AA Batteries
1 Year warranty
Simplicity Gets Results. The AF109 has been developed specifically for the use by surveyors, builders and local authorities, gas, electricity and telephone companies, water and sewerage services, to locate underground pipes, cables, man-hole covers, etc.