Whites 3900 Pro Plus Reviews, Price and Specifications
All-Purpose Land Metal Detector
Retail Price: $365.00 (£227.00, €260.00)
Number of Reviews: 0
Be the first to review this item
Email to a friend.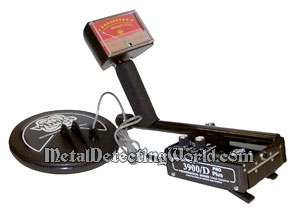 Specifications:
Sensitivity Control
Finger trigger retuning
Adjustable discrimination
8" (20cm) waterproof search head
Built in speaker
6.35cm (1/4") stereo jack
8 x AA 1.5v batteries
2 Year warranty
Simple but powerful.
The 3900 Pro Plus is a lightweight simple to use machine which gives excellent results.
The unit has discrimination, and adjustable sensitivity enabling to the user to get great perfomance.
The unit comes with an 8" S2 search head as standard.