Whites BC60 Reviews, Price and Specifications
Beachcomber Land Metal Detector
Retail Price: $260.00 (£162.00, €85.00)
Number of Reviews: 0
Be the first to review this item
Email to a friend.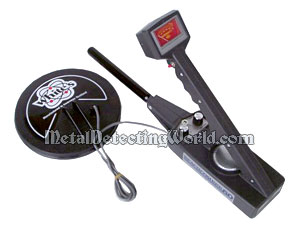 Specifications:
Discrimination against junk items
8" (20cm) Waterproof search head
Adjustable stem
Pinpointing ability
Built in speaker
Volume control
Easy to use intensity meter
3.5mm (1/8") Headphone Jack
6 x 1.5v AA Batteries
1 Year warranty
Simplicity Gets Results. Developed primarily to satisfy market demands for detectors that are easy to operate and especially suitable for first time or young buyers.