Fisher 1236-X2 Reviews, Price and Specifications
All-Purpose Land Metal Detector
Retail Price: $399.95
Number of Reviews: 1
Avg. Rating (4.0 Stars)

Email to a friend.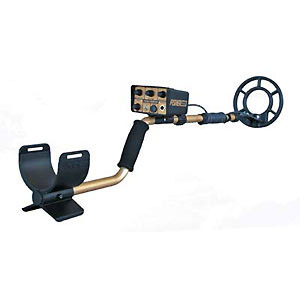 Specifications:
Silencer Mode
Increased sensitivity
Pre-set iron discrimination mode
Sensitivity/Battery test control
Automatic, turn on and go operation
VLF-slow motion discrimination
VCO Pinpoint Audio
Convertible to hip mount
High-Tech Digital and Analog circuitry
Frequency shift control
Patented, double-derivative electronics
Optional, 3-3/4 and 5 inch coils, 10 1/2 inch spider coil
Drop in batteries (2-9v batteries), long battery life
Full range discrimination and sensitivity controls
Double-locking ABS fiberglass stem
Three piece breakdown handle
Weight: 3.1 lbs
5 Year Limited Warranty
Great Detector For the Price
Ken in CO -

Available for $319.95, it is the best buy for the price that I have found. Very responsive and sensitive. Depth is above average. Easy to use. Great first detector!
Sep 29, 2008
30 people found Ken's review helpful.