Telescopic Gold Magnet Reviews, Price and Specifications
Black Sand Magnet
Retail Price: $19.95
Number of Reviews: 0
Be the first to review this item
Email to a friend.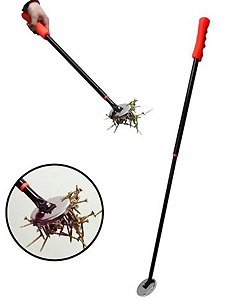 Specifications:
Strength: 50 lbs Pickup
3-1/2" diameter mangetic head
Handle telescopes from 22" to 38"
Comfortable, colored hand grip
Perfect for metal detecting and meteorite hunting
Can also be used as a great way to quickly check for black sand concentrations alogn rivers too. If using as a black sand magnet you may wish to affix a small plastic baggie to the end of the magnet, it will help you remove the smaller magnetics like black sand much more easily.