DetectorPro Pocket Uniprobe Reviews, Price and Specifications
Hand-Held Electronic Probe/Detector
Retail Price: $299.00
Number of Reviews: 1
Avg. Rating (5.0 Stars)

Email to a friend.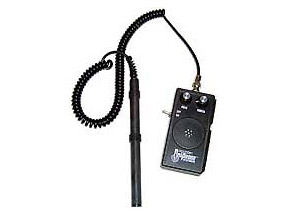 SPECIFICATIONS:
Operating Search Frequency: Pulse Induction
Searchcoil: 8" x 5/8" diameter probe
Probe Depth:Up to 5-6" deep on coins in the hole
Audio Frequency: Pulse VCO
Search Mode: Threshold search, slow-motion
Operating Environments: 8" Probe is waterproof for land, salt & fresh water beach
Batteries: (1) 9-Volt Alkaline battery (supplied)
Battery Life:Dependent on the on/off cycling during use, rated currently up to 12 hours (alkaline) continuous "on" use
Warranty: 2 years
Pocket UniProbe is our new high-powered pulse inductance probe that can be switched on or off during hunting and retrieval with your metal detector. Or, with an optional PI searchcoil and rods, it can be turned into a complete PI metal detector.
Great
Ron Deibler in hjnsdale ny 14743 -

I use it every day and would like another just like the one I got, it is great.
Feb 29, 2012