OKM eXp 5000 Reviews, Price and Specifications
Ground Penetrating Metal Detector
Retail Price: $22,099.00
Number of Reviews: 1
Avg. Rating (5.0 Stars)

Email to a friend.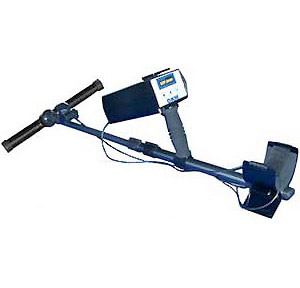 Specifications:
Power supply: 12 Volt
Weight: about 2kg
57.800 impulses per second
Working memory: 64 MB SDRAM
Data memory: 64 MB
Voltage: 9.6 - 14.4 VDC, 22W maximum
Safety class: IP 40
Operating time: about 3 hours
Operating temperature: 0°C - 40°C
Display: 640 x 480 Pixel, TFT color
Computer: 300 MHz Processor, INTEL i586-kompatible
Feedback: audible, visual
3D software ( "Visualizer 3D" ) with data cable
2 Battery for video eye glasses ( 1.2 V )
Carrying case
Charger for battery ( 1.2 V )
Control unit with GPS receiver
External power supply with charger and cable ( 12V )
GPR-antenna ( 50cm )
Linkage
Video eye glasses with integrated headphones
Perfect to find deep burried treasures
M. Hasnahh in Middle East -

After using Whites DFX for a few years, now I am using eXp 5000. All the standard metal detectors are more or less useful to find coins, rings and small treasures. But I search for deep burried treasures such as grave chambers or chests. Since I started using eXp 5000, I have already found very interesting things that I could not pick up with conventional metal detectors.
Feb 11, 2008
221 people found M. Hasnahh's review helpful.