OKM Rover Deluxe Reviews, Price and Specifications
Ground Penetrating Metal Detector
Retail Price: $9,699.00
Number of Reviews: 2
Avg. Rating (4.0 Stars)

Email to a friend.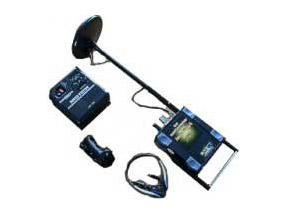 Specifications:
12V power supply
9,35 GHz scan frequency
Depths of up to 18m
Dimensions: approx. 170 x 200 x 65mm
Weight: approx. 1600g
Bluetooth Technology
3D software ( standard )
Carrying case
Control chip
Control unit
External power supply with charger and cable ( 12V )
Headphones
Joystick
Probe with metal detector
USB bluetooth dongle + setup CD
no enough information
Wayne in australia -

There is not enough information about this product.
If I was to see them finding gold nuggets in Australia in highly mineralised soil, then I would buy one. To much money to see no demonstration or no review from someone that has one. If OKM prompted it in Australia successfully, they would walk out the door.
Thanks!
Nov 17, 2013
9 people found Wayne's review helpful.
Appropriate Price with the Best Features
Ucksimoo in in earth -

With its distinct characteristics, this metal detector is in its own category. When it comes to the performance, the price is right! Successful hunting to all!
Nov 21, 2009
35 people found Ucksimoo's review helpful.