Treasure Hunter Navigator Reviews, Price and Specifications
All-Purpose Land Metal Detector
Retail Price: $99.00
Number of Reviews: 1
Avg. Rating (1.0 Stars)

Email to a friend.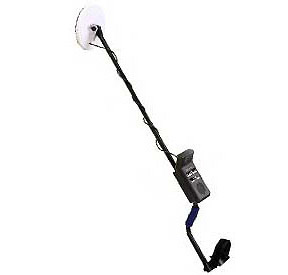 Specifications:
Dual tone discriminate
Visible target indication
Sensitivity adjustment
Discriminate adjustment
VLF operation frequency
Lightweight (2lbs)
Adjustable s-rod handle system S-rod stand Comfort handle grip
8"waterproof system
Adjustable coil angle
Low battery consumption
Audio low battery indication
Internal speaker system
Interchangeable coil plug
Power supply (2)-9V Batteries
All Metal Motion Discrimination
2-Tone Target ID
Headphone Jack
Next Generation Navigator Computer Chip
JUNK! JUNK! JUNK! JUNK! AND MORE JUNK!
UnHappyCamper in california -

If you come across one of these, run the other direction! There is nothing good about this detector. It is a big waste of money, and an even bigger waste in time spent to find that out. It's a piece of JUNK! WHAT A JOKE!
Sep 16, 2012
11 people found UnHappyCamper's review helpful.